If you have a big family but you're stuck for Christmas present ideas this year, there's always the old fail-safe – soap.
Soap doesn't have to be boring, and it certainly doesn't have to be cheap. Here's our pick of the best soap bars for every member of the family…
For the ladies…
Chanel No. 5 Bath Soap – This world-famous scent is the epitome of classic luxury. Now for a limited time only, the rich, musky tones of Chanel No. 5 have been infused into a lovely oversized egg-shaped soap bar as part of the brand's new Seduction Collection.
This luxury rose-coloured soap comes with a smart translucent soap dish engraved with the famous Chanel logo, which will of course last long after the soap has gone.
If you think the ladies in your family deserve a bit of luxury in their lives, head over to Boots and buy yours for £47.
For the men…
Amouage Gold Soap – Packaged smartly in a navy box embossed with gold, this designer soap is the perfect gift for dads, granddads and husbands. This soap is gently fragranced and formulated with all natural ingredients, including vegetable oils to promote healthy skin.
Buy your Amouage Gold Soap from Harrods for £20 online now.
For girls…
Chocomania Mini Soaps – These cute heart-shaped mini soaps from Body Shop leave skin smelling sweet like chocolate and even contain real cocoa butter, as well as pieces of coconut shell for exfoliation. The packet helpfully states: 'Wear it, love it, but don't eat it.'
Teen girls will love this and at just £4, it makes a great budget Christmas gift.
Buy yours from Body Shop online today.
For boys…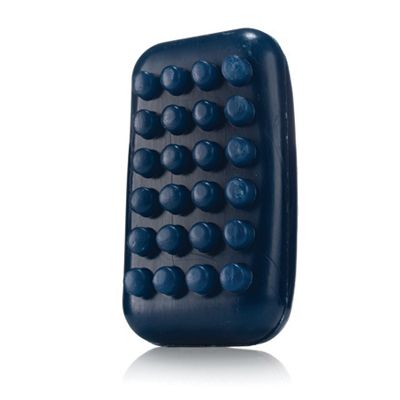 Original Blue Cleansing Body Bar – Simple, practical and energising – this freshly scented soap is designed with 'massaging nubs' for a truly invigorating scrub. It contains moisturising glycerine for smooth skin and extra lather for an easy shave.
Grab this great gift for brothers and sons for just £10 at Debenhams online.