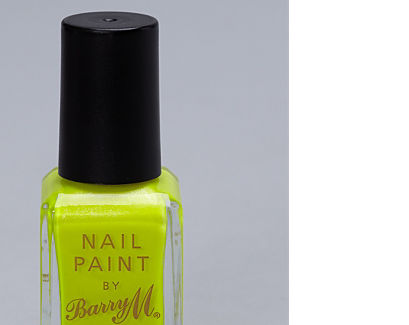 There's yellow, and then there's YELLOW – the kind of yellow you'd expect to get out of highlighter pens and highly toxic substances in cartoons.
This is glowing, statement, 'shield-your-eyes' yellow – and it's been spotted (it wasn't hard) on the nails of a number of red carpet celebrities this week.
American Actress Ashley Benson wore her demure outfit spiked with neon nails at The Launch Of Just Dance 4, while P Diddy's model ex Kim Porter tried an orange-hued variation on her fingernails and toes at the 2012 Montblac De La Culture Arts Gala, to complement an equally demure outfit.
It seems pairing smart/casual with bold nails is the way to cause a stir without going completely Lady Gaga. However, you best try your hand at this hot trend fairly soon because fashion experts over at Glamour magazine think it's only a brief phase, soon to be replaced with the wintry navies and cranberries of the coming season.
If you want to emulate this week's red carpet trend for bright nails, we suggest you try:
Barry M Neon Polish (pictured)
The exact shade of highlighter fluid, this blinding Barry M polish could give a smart suit an eye-catching edge at work, or alternatively it could jazz up a sleek black dress on a Saturday night.
Try neon yellow at Bank Fashion for £3.
Nails Inc Canary Yellow
For those who love the statement look but want something a little less…noticeable, this canary yellow polish by Nails Inc is a great choice. It's more reminiscent of Tropicana on a warm beach than glowing uranium on an episode of The Simpsons, but it's still guaranteed to turn heads.
Opt for canary yellow over at Debenhams for £11.  
W7 Nail Polish Hip Hop UV
Wowza…this polish is beyond yellow. This is every raver's dream – UV yellow nail polish that glows in the dark! This is perhaps not one for the office, but it's certainly a fun look on a night out.
Grab your UV yellow from Ebay for £4.25
Fancy getting your nails done professionally? Find out more by heading over to our Nails page now.