Petroleum jelly and crème brûlée almost sounds like something you'd find on a haute cuisine menu, next to the foie gras and cucumber mousse. But this is, in fact, classic Vaseline's new limited edition flavoured lip balm.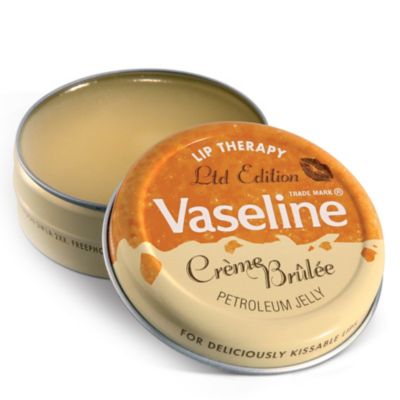 Vaseline, loved for its no-frills, all-purpose, rough-and-ready nature, has finally taken a leap out of the man draw and into the make-up bag.
The new tin sports a cute retro design reminiscent of a Parisian boulangerie sign- a far cry from the simple, rough-around-the-edges look of the original.
Get the flavour of a favourite French dessert with none of the guilt!
The limited edition sweet treat is available to buy for £2.99 exclusively from Selfridges' London and Manchester stores, or through the Selfridges website.